Driving a car is something that transforms your life forever. It can open new doors in your career while bringing a huge sense of freedom to recreational activities too. However, it does come at a cost. And that cost is a financial one.   
It's commonly accepted that driving is one of the most expensive lifestyle luxuries out there. This was certainly true back in the early to mid 20th century, but the world has evolved. So, does driving still have to impact personal finances in such a dramatic fashion? Let's find out.
Learning To Drive
Before worrying about the ongoing costs of driving, all motorists have to complete the process of gaining a license. Passing at the first attempt will immediately cut the overall costs, and should be the aim for all inexperienced road users. Nowadays, the resources for theory learning are simply amazing. Failing this part of the exam should not be an option.
In a bid for a cheaper education, many drivers ask relatives to teach them. Sadly, low costs don't always translate to great value. Taking this route will encourage you to pick up an array of bad habits. Those problems could then result in failed exams, delaying the process while driving up the expense.
For many drivers, taking a crash course is the ultimate option. It's quicker and offers a far higher success rate, which ultimately means it's more cost-effective too. Some people argue that newly passed drivers from this route aren't as skilled, but there's no real evidence to back this up. Besides, all motorists get better with confidence.
Buying A Car
There's no escaping the fact that purchasing a vehicle is an expensive process. In truth, a car is likely to be your second greatest financial asset behind a property. Even when you avoid the expensive supercars, buying a vehicle outright will probably burn a hole to the tune of a five-figure sum. Thankfully, there are alternative options out there.
Car leasing has become an increasingly popular option with the modern driver. This is especially true among those that use their vehicles for work. It means sacrificing genuine ownership, but the benefits remain plentiful. Besides, depreciation rates alone mean cancel out the reasons for buying a car that you'd replace within a few years.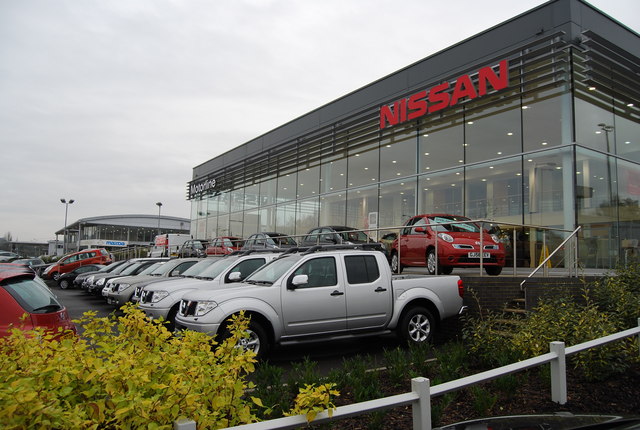 Above all else, there are now plenty of different repayment plans. Meanwhile, even used dealerships often allow buyers to choose those options. When combined with the ease of buying used cars privately through the internet, finding the right deal is easier than ever. So, while vehicles are still expensive, the chances of seeking value for money are better than ever.
Motoring Costs
Buying a car is one thing, but making it legal is another altogether. Car insurance is a major expense that should not be overlooked. Thankfully, once again, the internet enables road users to find the best packages at the best prices. Likewise, a little research should keep you on the right track regarding car taxes and other associated fees.
As for the daily running of a car, fuel is the main problem. The inflation of gas prices is enough to drive and road user insane, but that cannot be helped. On a brighter note, there are many ways to reduce the financial strain. Taking an advanced driving course can encourage you to use the road in a more economical way. However, you can additionally do so much more.
 Simple maintenance jobs like maintaining the air pressure and oil levels will make a telling impact. Aside from the ongoing fuel savings, this could prevent damage to various crucial parts. Given that replacements don't come cheap, this form of prevention is always the best form of protection. Essentially, spending a few dollars on keeping the car in great health could save you hundreds in unwanted damages.
External Factors
Maintaining control over the costs of driving isn't easy, but most car owners can find a way to do this when things are going well. The real problems surface when unforeseen situations occur. A car accident lawyer can be priceless after a crash, but you still need contingencies for short-term driving. After all, it could be some time before either you or the vehicle can return.
 Accidents aren't the only potential problems that could occur. Driving offenses can soon see the annual motoring costs skyrocket. Speeding fines and the associated speed awareness costs are annoying, but you'll only have yourself to blame. On a more serious note, a DUI could harm your pocket as well as your license.
 Other costs can include parking fines, late payments, and replacing lost keys. The fact that these commonly get overlooked is one of the reasons that so many drivers fall victim to crippling costs. Good organization can cut waste to make a noticeable difference to the overall expenses of driving. It'll still be costly, but not nearly as budget-busting as it could be.
Alternative Plans
 By now, it should be clear that personal decisions often make the biggest impact to ongoing driving expenses. Sharing a car can cut your individual costs relating to insurance as well as vehicle ownership. This one move can make a world of difference.
There are various smaller gestures that can help reduce ongoing costs. Running a carpool, for example, can lower your driving costs. Besides, it's quite nice to share a commute to work with a colleague or friend. Alternatively, if you have children, then it saves you time throughout the week.
Another way to reduce overall costs is to think about adding a bike to your collection. Buying a motorbike is cheaper while you'll probably ride it for far longer before replacing it too. When combined with the reduced running costs, and the additional fun offered by variety, it's a no-brainer.
The Final Word
From the moment you first decide to start learning, driving is going to cost a significant sum of money. However, the modern road user has far greater options than any previous generation. Learn to make the most of them, and those costs will become less daunting.   
This will leave you to focus on enjoying your time behind the wheel.